Aiken Bodies offers a range of services for both mums and babies in fitness and baby massage.

Established in 2002 by myself Karlee Aiken as a personal training company training clients in the City, Tower Bridge and Charlton Athletic Football Club. I am a level 3 Personal trainer specialising in pre and post natal training and sports medicine (NASM) and a IAIM baby massage instructor.

In 2003 I fell pregnant with my first child. When I had my son, I was eager to get back into shape and to shed the excess baby weight from pregnancy. At the time, gyms in the area that had a creche required my baby to be over 6 months old and I had to book him in 2 weeks in advance. This put me off immediately as I didn't know how I would be feeling the next day never mind in 2 weeks.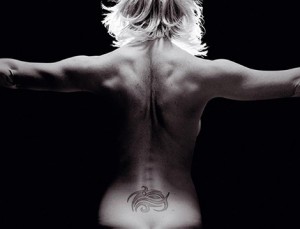 I used to take my son to Hackney City Farm where they had music and movement for babies. I met so many mums who felt the same way I did. It was then that I decided to organise an exercise class specifically for mums and their babies. I designed a legs, bums and tums class, using your baby as resistance as well as interacting with your baby.
This class proved to be very popular and so I introduced it in Highbury, Walthamstow, Leyton and Enfield. In the summer I set up buggy fitness classes in Victoria and Clissold Park in London, powerwalking with buggies and doing circuits. I also set up personal training for mums where they could bring their babies with them and the 121 training sessions are done in the comfort of your own home or in the park.
I have since had another boy and both my children have been coming with me to my classes from a very young age. My children have been introduced to exercise from an early age and have gained excellent social skills from interacting with other children in the classes.
I have always been interested in things to do with my children and to share them with other mum's. In April 2008 I completed my baby massage course with the International Association of Infant Massage (IAIM).
It was the best thing I had ever done and really wished I had done it with my son as the benefits are enormous. Not only do they benefit your baby but they benefit YOU as well. It is a great way to help with sleepless nights, stress and tension, if you are suffering from post natal depression or even if you just want to meet other mum's. It help with the relief of colic, teething problems, sleep, excess mucus and much much more.
All my classes are designed with mum and baby in mind. My baby massage classes are designed to help you relax, spend quality time with your baby and to feel good about yourself.